Geography of the Kingdom of Meath
The Kingdom of Meath at its largest extent once included all of County Meath, Westmeath, and parts of Cavan, Dublin, Kildare, Longford, Louth and Offaly. In 1171, King Henry II conquered the kingdom with the help of Hugh de Lacy. He ignored all subdivisions set by the High King of Ireland and defined the new borders of Meath. In 1543, Meath was divided into two shires, Meath and Westmeath.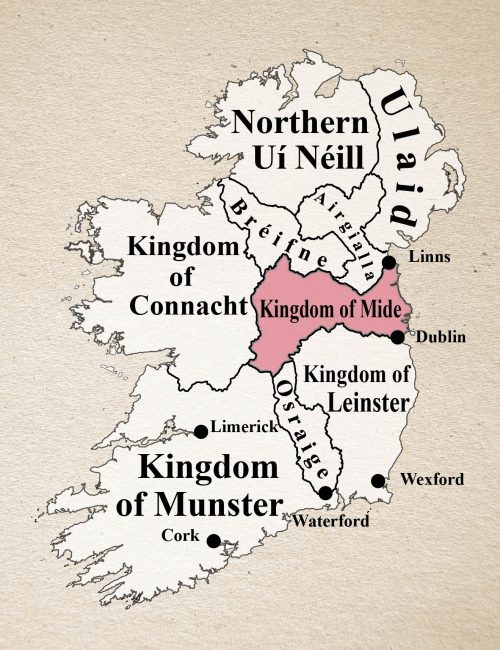 Kingdom of Meath about the year 900.