The Kingdom of Meath is said to be a focus of human activity for over 5,000 years. Legend says that Meath, then referred to as Míde, was created by Túathal Techtmar, the High King of Ireland in the 1st century, calling it the King's Territory. This land is where druids would meet and is the backdrop to many ancient Irish myths and Pagan ceremonies.
Míde was frequently overrun and partitioned and began to collapse as a coherent kingdom during the Norman Invasion. Scroll down to see a how the Lordship of the Manor of Athlone has been passed down to today.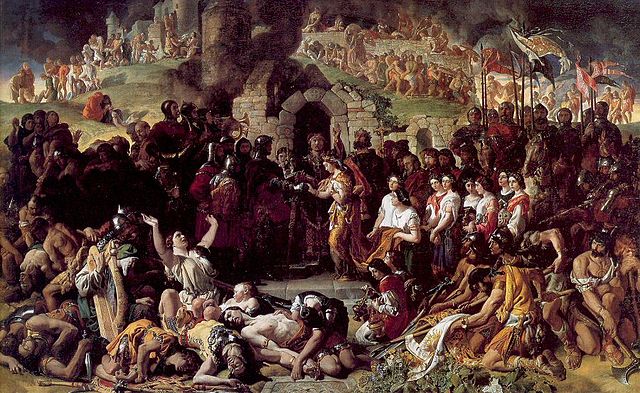 The Marriage of Strongbow and Aoife oil-on-canvas painting by Daniel Maclise, painted in 1854 depicting the Norman Invasion in Ireland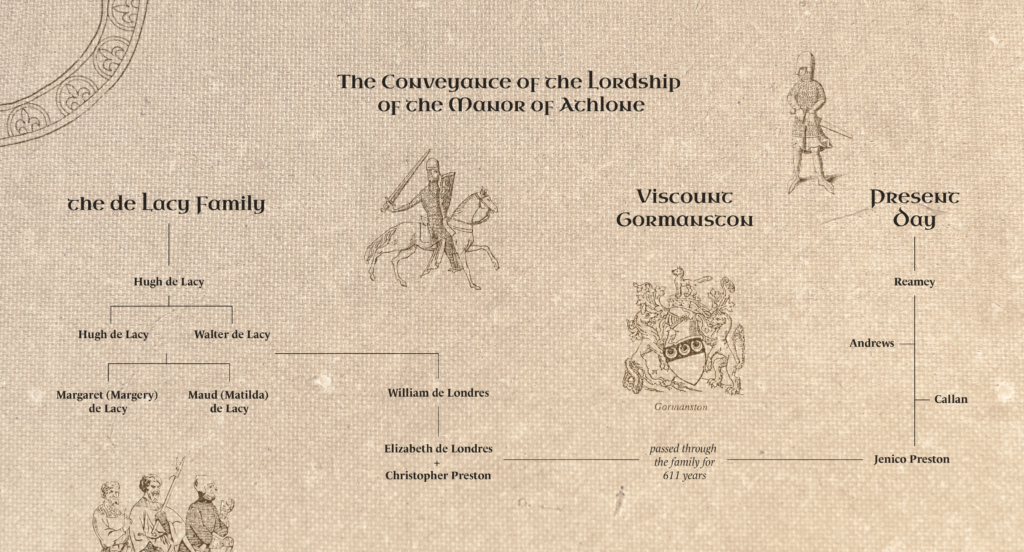 You might wonder how this lordship was passed down to its present steward. The Lordship was passed to the Preston Family by way of marriage in 1381. Elizabeth, heiress of the last de Londres in the male line, married Christopher Preston, 2nd Baron Gormanston. The Viscount Gormanston conveyed the Lordship in 1992 after being held in the family for 611 years.